Big Dipper/Little Dipper
Regular price
$86.00 USD
Sale price
$62.00 USD
Unit price
per
Sale
Sold out
Be a sun-safe role model! Buy a full-sized sun visor and get the child's size 50% off at Araya. No more sticky sunscreen, just slip on your visor and enjoy all-day sun protection. Twinning with your little one has never been more fun!
The Big Dipper/Little Dipper consist of one adult and one child's size (for ages 4+) in either champagne gold or deep purple. Travel bag included with purchase!
SIZING
Kid's visor - Headband 3.4" x 19". Lens 2.8" x 13.5". 
Mom's visor- Headband 3.4"x 20.5-22.7". Lens 7.125" x 14".
Check out our sizing page here.
All of our visors are certified UPF 50+ protection
◦Maximum sun protection, blocking 98% + UVA/UVB rays
◦ANSI Z80.3 Certified 
◦Heat Resistant 
◦Scratch Resistant 
◦Durable, comfortable, and easily sanitized 
using microfiber or other soft cloth
◦Protects the cornea and retina from UV damage
◦Slide on band with adjustable open back
Please see FAQ page for any additional questions.
Shipping

We ship out orders within two days of order placement. With the goal of sustainability in mind, our boxes are made from 100% recycled materials. Even our packing tape is made from eco-friendly kraft paper, which means the box can be recycled without treatment, unlike most packaging tape! ♻️
Share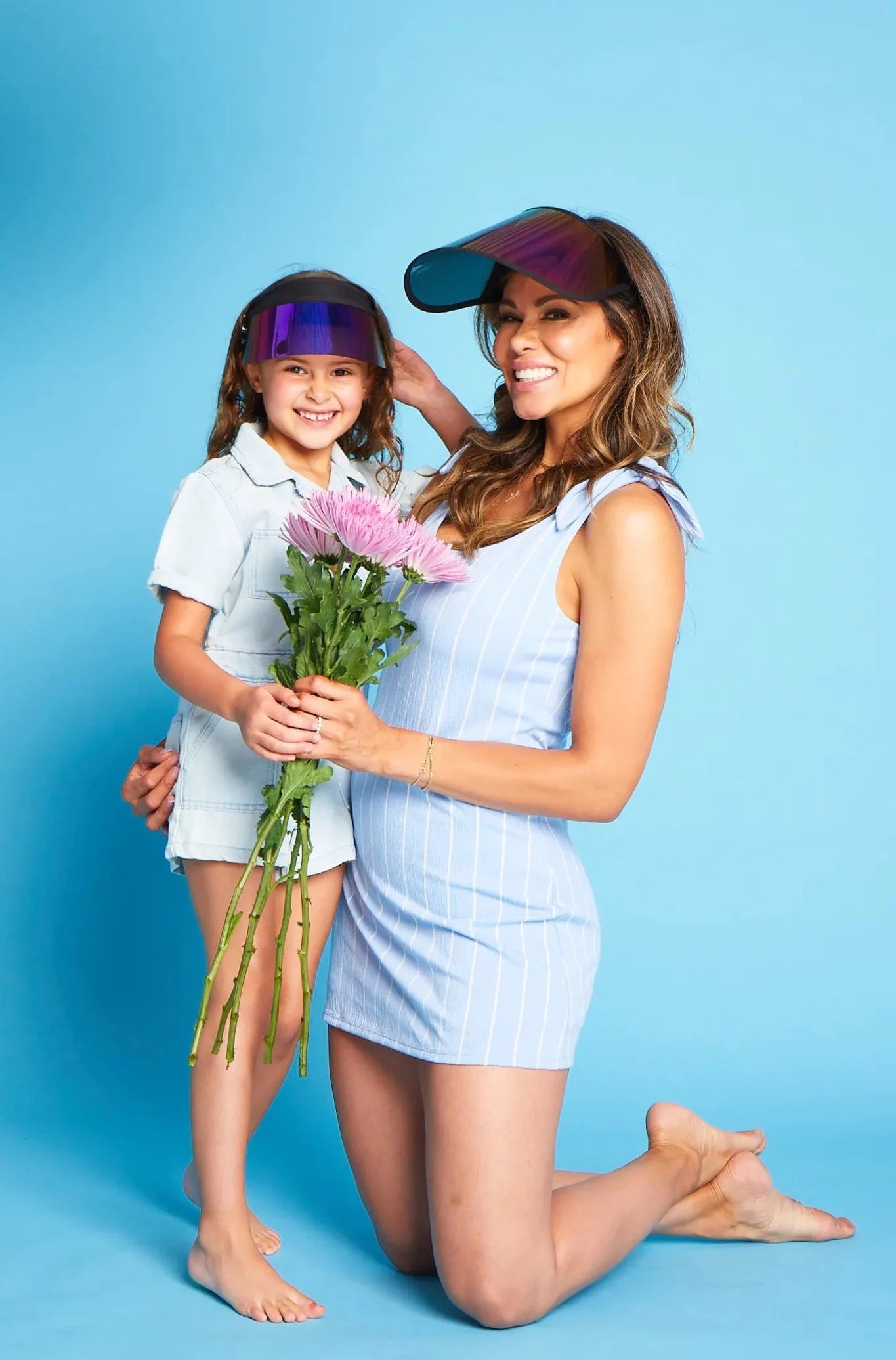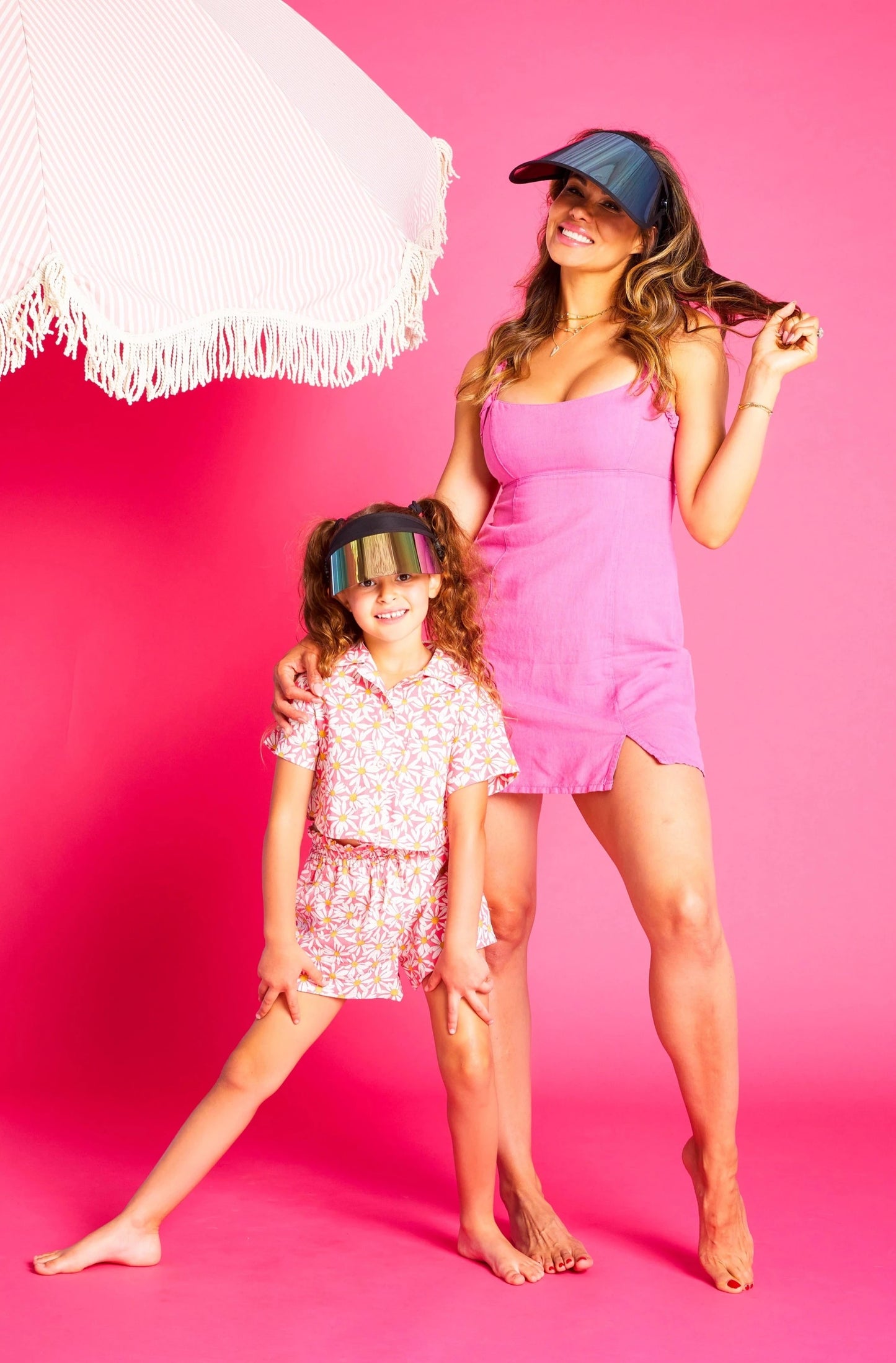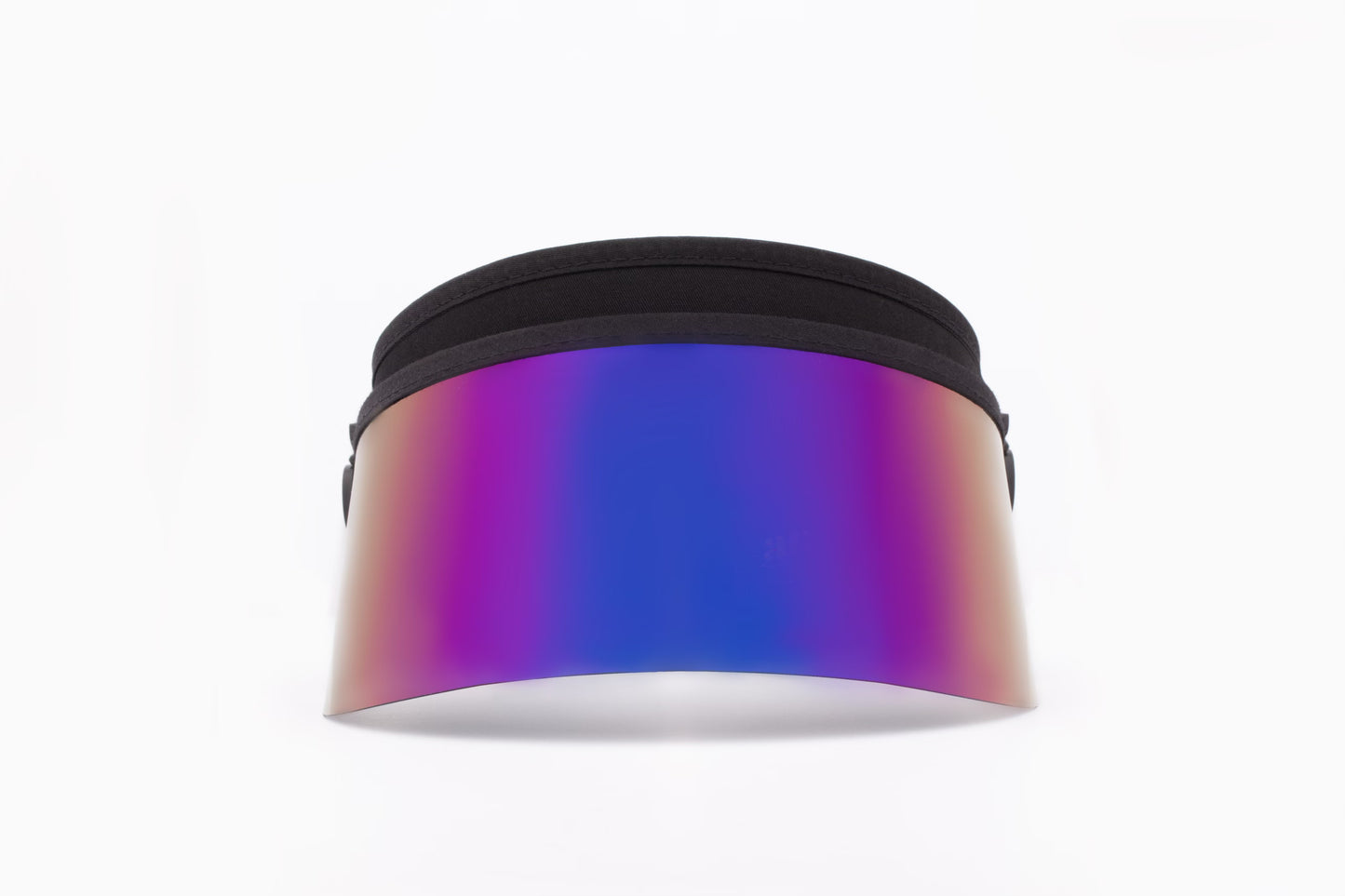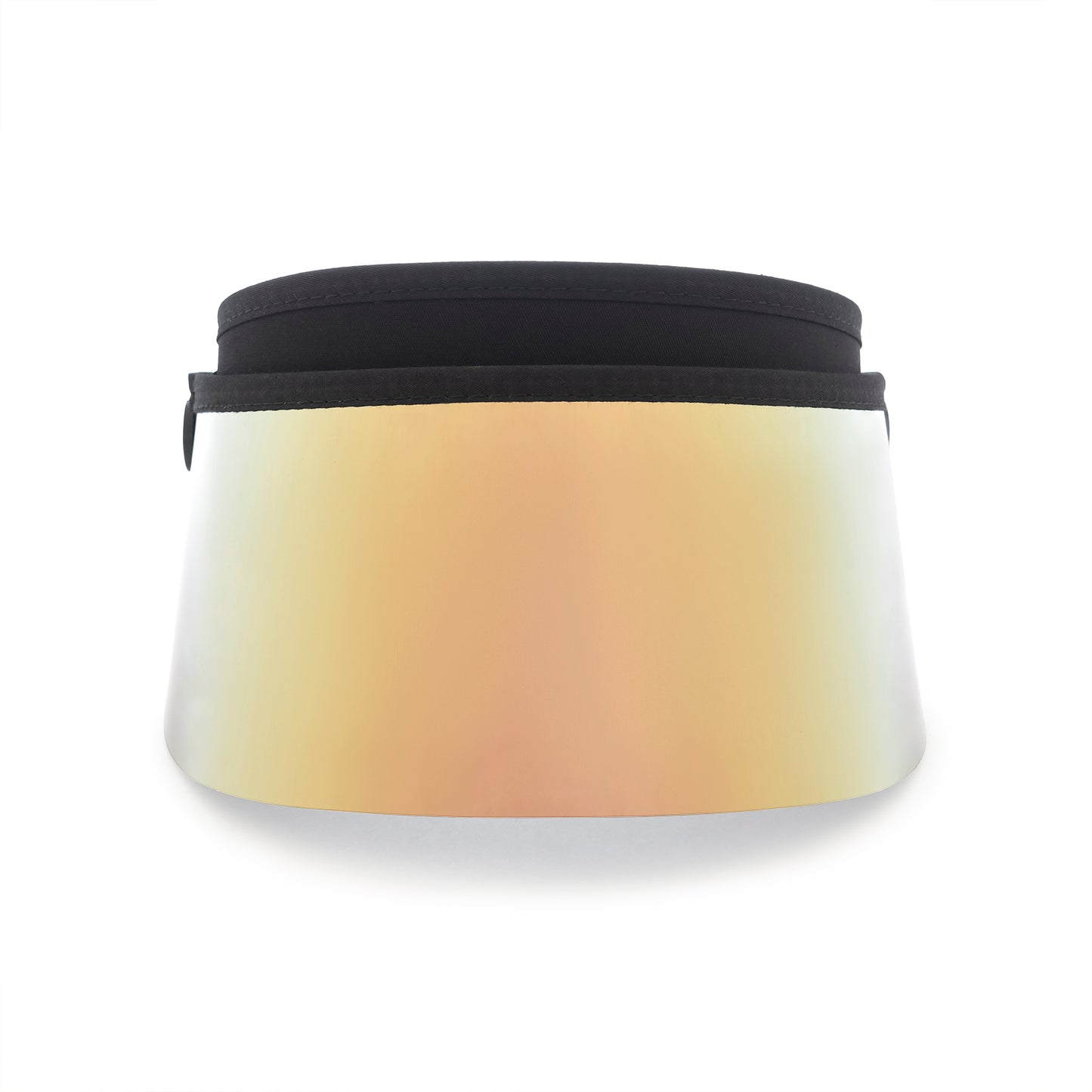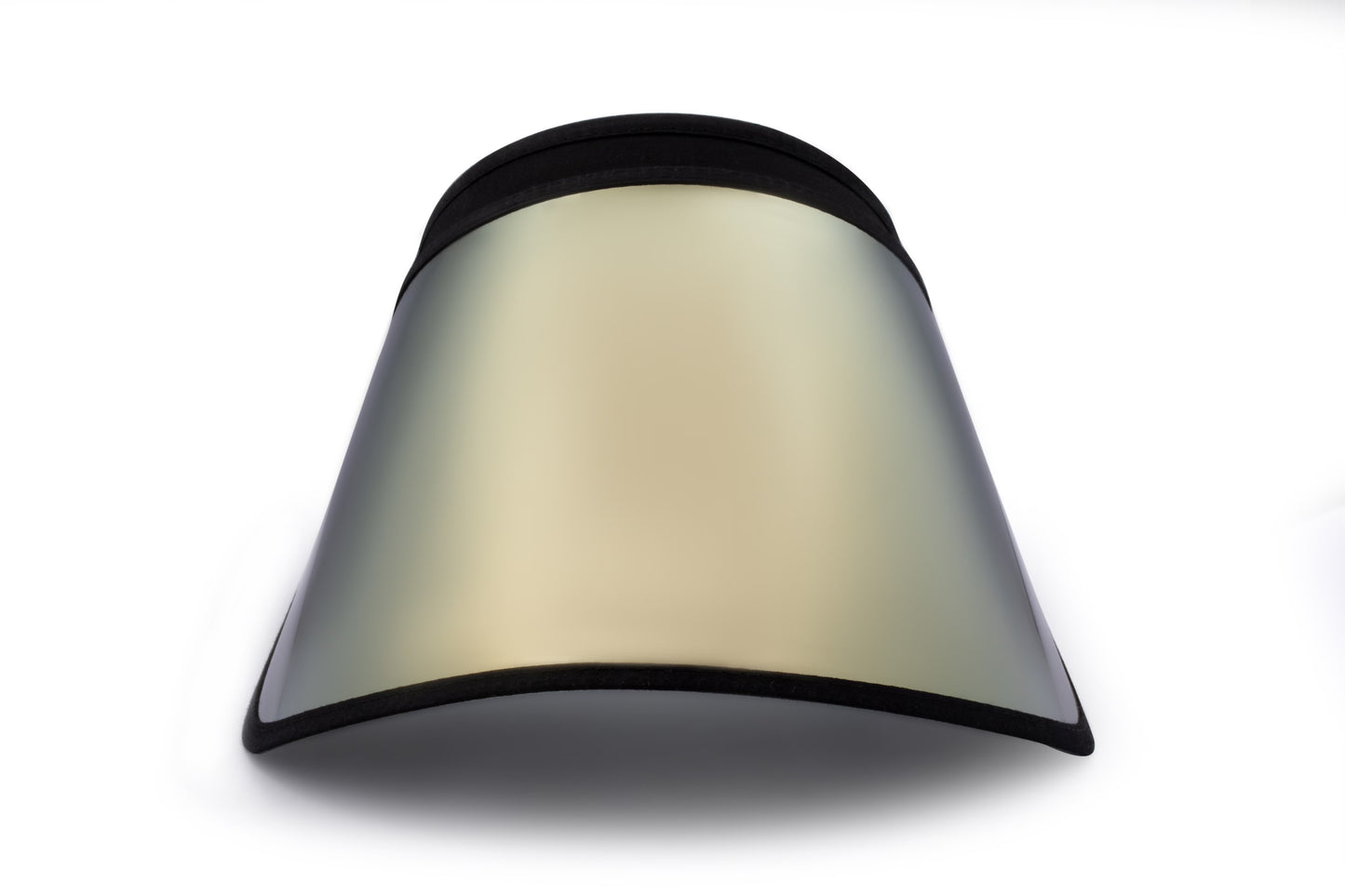 Tons of Fun
Not only are these visors protective along with all the benefits mentioned, but my little Lily and I get a ton of compliments! Lily is only 2 years old and prefers her "hat" over traditional sunglasses! I can keep her face from getting sunburnt at the pool, and as long as she isn't cannon-balling in, it stays put. Lily says, "Mommy Hat", which is my cue to put mine on with her! I love that I can keep the sun off of my face especially after any face treatments! They are extremely see through and don't cause any distraction! These are great quality, and clean off very easily if they get dirty! I could go on forever, but these are now a staple item I carry with me EVERYWHERE! Thanks Araya for keeping Lily and I safe from harmful rays and sunscreens!
The perfect gift!
This is the perfect gift for your mom friends that take care of their skin. It's adorable and very functional! Love 💗